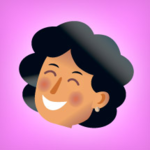 Donna Carter
Instructional Designer at
University of Arkansas for Medical Sciences
About

Donna Carter

I have over 15 years experience in the field of training, adult education, and e-Learning in corporate and academic settings. My experience includes the design and development of online and instructor-led curriculum/training.
Activity
"I'm glad that we are discussing academic courses. I've really been inspired by the work that some of you are doing.  Here is a link to a ..."
almost 9 years ago

03/04/11 at 6:57 am (UTC)
Activity
"Jeanette thanks for the response.  The real estate agents are required to complete a certain number of continuing education credits to ma..."
almost 9 years ago

02/18/11 at 7:06 am (UTC)
Activity
"Hello All I have to create a course online from an existing "correspondence" course that consists entirely of questions and answers (ser..."
almost 9 years ago

02/17/11 at 12:31 pm (UTC)