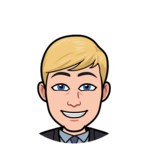 Eric Chamberlin
Leadership and Innovation in Education
About

Eric Chamberlin

Extensive experience in education and customer support. I enjoy working with teams to solve problems, think creatively and build something great. My experience includes starting and managing 1:1 laptop and iPad programs, writing curriculum, teaching and school administration.
Activity
Eric Chamberlin started a new discussion
Challenges
"Curious question...when do these typically get posted???"
over 2 years ago

11/06/20 at 4:10 pm (UTC)
Activity
"Hello, I am sharing my first project in search of feedback. This is a Tour de France themed review activity for A high school French 1 co..."
3 years ago

05/08/20 at 1:28 pm (UTC)
Activity
"Hello, I am looking to build a Tour de France review activity. It would be best if I could incorporate activities/challenges from outside..."
3 years ago

04/11/20 at 5:51 am (UTC)