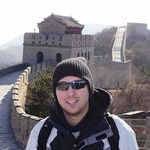 Eric Faucher
Technical Training Specialist / E-Learning Designer at
March Networks
Activity
"Thanks for the heads up Christie. I have added the .story file as well."
almost 4 years ago

06/27/16 at 5:43 pm (UTC)
Activity
"We are currently publishing quizzes in Storyline 2. These quizzes have a set time limit. The way we have our quizzes set up, there are m..."
almost 4 years ago

06/27/16 at 1:27 pm (UTC)