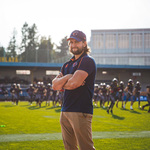 About

Filip Ječný

Our Learning Management System https://www.edunio.com/en
Activity
"Thank you. It's a combination of motion paths and entrance/exit animations."
22 days ago

05/26/21 at 7:28 am (UTC)
Activity
"Hello. I made a demo from current project, I'm working on. I hope, it's not completely off the challenge. :-) DEMO: https://www.pre..."
23 days ago

05/25/21 at 8:35 am (UTC)
Activity
"Hi, here is an example of drag-and-drop quiz from our Environmental protection course. Demo: https://www.preventonline.cz/demo/och..."
1 month ago

05/04/21 at 6:45 am (UTC)