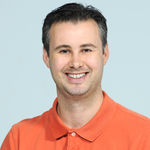 Forrest Adams
Instructional Designer at
Thomson Reuters
About

Forrest Adams

Forrest Adams is a contract instructional designer with experience designing, developing, and implementing web-based and instructor-led training courses that support global ERP deployments, call center new hire training, new product sales training, and legal solutions sales training. He has excel...
Activity
"Google Chrome is the recommended browser in my company. The latest version of Chrome, by default, blocks Flash content. We have seen a sp..."
over 1 year ago

02/14/19 at 9:42 pm (UTC)
Activity
"I built a module in Rise, and it contains links to external Websites via buttons. The stakeholders do not want to track learning through ..."
over 1 year ago

12/07/18 at 5:58 pm (UTC)
Activity
"I converted a course yesterday from St0ryline 2 to Articulate 360 in preparation for an upcoming deployment, but I noticed the letter low..."
over 3 years ago

12/13/16 at 3:13 pm (UTC)