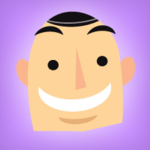 About

Francois A.

Training Specialist eLearning Design and Development
Activity
"Seeing the same issue today, a year later. First slide of published project doesn't play audio for Chrome and Firefox on PC. Audio works ..."
11 months ago

12/09/19 at 5:37 pm (UTC)
Activity
"If I uncheck all four boxes, nothing happens. I need to remove the entire suite from my PC but this does not seem possible."
over 8 years ago

07/17/12 at 3:56 am (UTC)