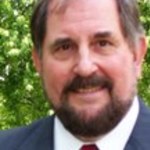 Frank Bialas
Water Program Specialist at
Pennsylvania Dept of Environ Protection
About

Frank Bialas

(1-21-16) I've worked for Pennsylvania DEP for 22 years, and got into developing web-based training courses for water treatment operators in 2011. I'm happy at work now!
Activity
"Minor error noted in display of results... "Date 30 weeks prior to date entered" would be 210 days before, not 270 days before."
over 5 years ago

06/30/16 at 2:54 pm (UTC)
Activity
"I can see this font replacement feature being very useful. Thanks."
8 years ago

10/29/13 at 6:42 am (UTC)