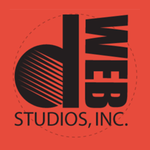 Ginger Nichols
Instructional Designer/eLearning Developer
About
Activity
"I use bootcamp to run SL2 and Articulate 360 on my Mac. I think it works well. There's always rumors that a Mac version is coming soon. I..."
3 years ago

12/10/17 at 2:28 am (UTC)
Activity
"Watch as this fun project shows a way to use a dial interaction to reveal content in an interactive way."
over 3 years ago

10/05/17 at 2:43 pm (UTC)
Activity
"Hi everyone. This is the first challenge that I've done. I love what everyone did with the dials and I think they will be really cool to..."
4 years ago

11/28/16 at 3:10 am (UTC)