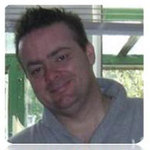 Glen Savory
Learning and Development Consultant at
RAC
About

Glen Savory

6 years in L&D and Digital Learning.
Hi All, This is possibly something easy but i cant seem to do it I would like a variable to add a 1:00 to...
Hi All, We have quite a few colleagues using IOS 13+ on iPads in the field, and they cannot open any Rise 360 content...
Hi Admin, As a keen Discussions user looking for help and tips when using Articulate products, i came across a bit of...
Hi All, Ive built a module and use some Gifs and Video, the thing is when previewing in storyline 2 all is clear and...
Hi All, After adding my "A little Useful Gif" thread to the forum, I decided to take it a step further.  https://co...
Hi all, I was reading an article a few days ago on how mobile phone usage can be addictive. This gave me ...
Hi All, I have a looped video working fine by using layers and triggers, however i would like some animations of tex...
Hi all, I have an issue where the LMS we use wont let the Print results button work and fails to print results, so i...
Hi All,   Im still a bit of a newbie to Storyline 2 and have been task to build a DSE (Display Screen Equipment) Ass...
Hi All, I need to record a text entry on a slide and then when the assessment is completed i need to report on the te...
Hi All, Is there a way of replacing the Correct Answer Incorrect Answer to a different Displayed Text i.e  Correc...
Hi All, I have an animation which brings in 5 images and then exit animation is played when clicked. What i want to...
Hi all, Im starting a module that will allow the user to select an Avatar from 8 images, and the selected Avatar ima...
Hi All, I am building a module with 2 scenes,  the main scene links to the 2nd scene via the option of colleague ski...