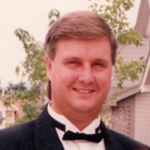 About

Greg Pallai

The web link is old material, but I have been working in elearning for some time. Icon Author, Authorware, CBT Express, Lectora, Director, Flash and Dreamweaver, and now Articulate. Doing my best to muddle my way through ;)

In a hole in the ground, not a ...
Activity
"Leslie, I have the same issue, why would this have worked up until yesterday, and not today? I am running a 64-bit system also"
almost 9 years ago

12/10/14 at 4:31 pm (UTC)
Activity
"Thank you Ashley"
almost 9 years ago

11/06/14 at 4:59 pm (UTC)
Activity
"I am looking for a way of resetting the starting position of a scroll panel. The scroll panel currently resides on the Slide Master on ..."
almost 9 years ago

11/06/14 at 12:41 am (UTC)