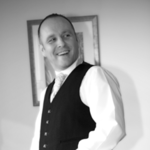 G F
Clinical Educator at
Self employed
About

G F

Freelance Trainer & Instructional Designer, getting to grips with Storyline one click at a time!
Activity
"Hi all, I am working with my main menu and I have a layer appear at the start of the course to give instruction. What I don't want howeve..."
over 7 years ago

06/05/14 at 3:53 am (UTC)
Activity
"Hi all, In the worst case scenario for a project and no alternatives available to you, which would you compromise or could you compromise..."
over 7 years ago

04/23/14 at 10:59 am (UTC)