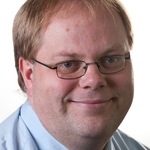 About

Guido Roessling

Teaching CS undergraduates for more than 20 years. Working with e-learning since about 1998
Activity
"Hi all, I attach a small part of a (German-language, please ignore the contents ;-)) project I am working on. It is also on Review 360 at..."
3 years ago

12/02/19 at 9:17 am (UTC)
Activity
"Hi, I am building a short course using Motion Paths. The idea is that the user sees a sequence of questions (spread over layers) and pre..."
over 5 years ago

06/22/17 at 11:56 am (UTC)
Activity
"Hi, one of my students is building a course for teaching Java to other students. In a question bank, he uses a text input field to ask f..."
over 6 years ago

03/10/16 at 11:28 am (UTC)