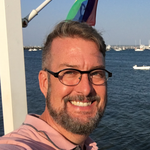 Guy Bosworth
International Staff Representative at
Association of Flight Attendants - CWA
I have created a drag and drop. As far as results, I have created a variable and increased it by one each time a corr...
Was wondering if there is a way to make 4 flashcards appear as two over two rather than three over one? I've checked ...
I'm trying to enter a list of items within a slide. I'd like each text box to appear as at least 18 pt font and then ...
I've got this drag and drop interaction. I've got some triggers, layers and variables built in. When I preview t...
I've created a replay video and published it and inserted it into my rise course. The image that is displayed within ...
I am trying to break my closed captioning at what I consider to be a better break point.  That leaves a dangling piec...
Is there a way to search for specific icons within the content library?  For example, I'd like an icon for a diploma ...
When I publish my (very long) presenter course, the engage timeline interaction causes the presentation to get caught...
On the quizzes where I have scrolling, when I attempt to choose the bottom choice while in mobile mode, the tool bars...
I have published my course using Presenter 360 and while I can hear the audio via the browser, I can't hear any audio...
I know how to create, change and preserve feedback master slides but when I preserve them, it only saves it on the qu...
I have attachments and hyperlinks within my course that I've had to update to new locations.  When I check the links ...
My previous course was infected with a virus and I'm having to recreate the course.  I can't locate the original enga...