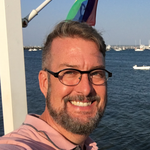 Guy Bosworth
International Staff Representative at
Association of Flight Attendants - CWA
I've created a replay video and published it and inserted it into my rise course. The image that is displayed within ...
I am trying to break my closed captioning at what I consider to be a better break point.  That leaves a dangling piec...
Is there a way to search for specific icons within the content library?  For example, I'd like an icon for a diploma ...
When I publish my (very long) presenter course, the engage timeline interaction causes the presentation to get caught...
On the quizzes where I have scrolling, when I attempt to choose the bottom choice while in mobile mode, the tool bars...
I have published my course using Presenter 360 and while I can hear the audio via the browser, I can't hear any audio...
I know how to create, change and preserve feedback master slides but when I preserve them, it only saves it on the qu...
I have attachments and hyperlinks within my course that I've had to update to new locations.  When I check the links ...
My previous course was infected with a virus and I'm having to recreate the course.  I can't locate the original enga...