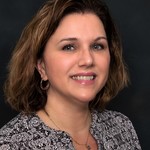 Heather Horner
Vice President, Talent Development at
WSP USA
About

Heather Horner

www.linkedin.com/in/heatherhornercplp
Activity
"I have several Storyline 360 courses published to the LMS that have worked fine until a revised version is loaded. Once the original..."
4 years ago

09/17/18 at 8:06 pm (UTC)
Activity
"I am looking for some kind of document that provides a brief description of the various quiz question types available in Storyline to pro..."
over 7 years ago

07/15/15 at 9:26 pm (UTC)
Activity
"I am building my first Storyline course. There are 3 sections. The client wants the learner to pass each section quiz before moving on to..."
9 years ago

09/12/13 at 12:33 pm (UTC)