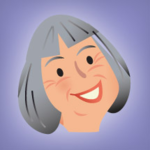 Helen Bauserman
Assistant Manager at
PB Disaster Services
About

Helen Bauserman

I work for a company that is responsible for training disaster inspectors for housing.
Activity
"Hello I have searched the blogs looking for a solution to my problem. When I attempt to load my Quizmaker '13 quiz into the PowerPoint '0..."
over 7 years ago

09/01/15 at 7:54 pm (UTC)
Activity
"Is it possible to change the text on the finish button where a quiz occurs in the middle of a powerpoint? Also, is there a limit on the n..."
over 8 years ago

08/28/14 at 12:19 pm (UTC)
Activity
"If I have a bank of 20 questions, can I set the number to be asked at 10? I would want the questions to rotate."
over 8 years ago

08/06/14 at 9:43 am (UTC)