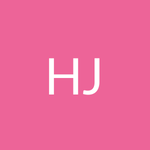 Henry James
Instructional Designer at
IT Governance Ltd
About

Henry James

Instructional/LX designer who loves tinkering with tech, sailing, watching rugby & walking with our two Spaniels.
Activity
"Nicole, A fantastic course and the external links were really useful - I explored quite a few 'rabbit holes' and think I learnt a lot. I..."
1 year ago

09/27/18 at 9:55 am (UTC)
Activity
"I really like this. Thank you for sparking more ideas and showing what's possible."
over 1 year ago

05/17/18 at 8:42 pm (UTC)
Activity
"This is fantastic! Thank you for sharing it and showing me what's possible."
over 2 years ago

08/08/17 at 3:17 pm (UTC)