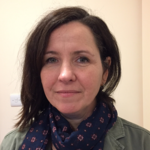 Hilda Fyock
Learning and Development Manager at
MAF International
About

Hilda Fyock

Learner, Deliberative, Intellection, Connectedness, and Self-Assurance are my Strengthsfinder top 5. I love discovering new things to learn and sharing them every day!
Activity
"Thank you! You are super! I was just in Lyon last month and it was beautiful!"
1 year ago

10/31/18 at 4:21 pm (UTC)
Activity
"Hi Allison! Thanks so much for creating these examples. I'm very interested in the course about Working Across Cultures. This is somethi..."
1 year ago

10/31/18 at 4:07 pm (UTC)