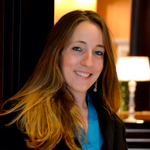 Holly Castellow
Instructional and Graphic Designer/eLearning Developer
Activity
"Did you know that jack-o'-lanterns were originally carved out of turnips? This creative Halloween-themed example uses a custom candy corn..."
5 years ago

11/08/18 at 7:53 pm (UTC)
Activity
"Explore this course to sharpen your understanding of xAPI. Flashcards, videos, and a process block help you grasp the technical side of e..."
5 years ago

10/13/18 at 12:12 pm (UTC)
Activity
"Let this colorful Storyline project transport you straight to the ballpark on a summer afternoon. Click on the markers to explore a video..."
over 5 years ago

07/25/18 at 7:51 pm (UTC)