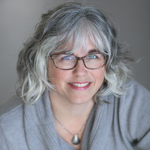 Creator of Instructional Products - specializing in building products for customer, member or professional audience. at
Spark + Co.
About

20+ years in the learning biz, independent consultant. I work on projects for employee training and customer training, and often bring a team of experts to the table.
Activity
"One way to keep your e-learning project on track and ensure everyone is on the same page is to use an accountability matrix (or RASCI cha..."
4 years ago

08/17/17 at 1:38 pm (UTC)
Activity
"Here's a chart that'll help you keep your projects on track. Use this template to make it clear who's accountable for each aspect of your..."
over 4 years ago

03/07/17 at 10:17 pm (UTC)