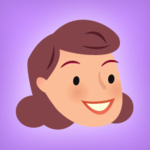 JUANITA B.
e-Training Analyst at
A Local Credit Union
About

JUANITA B.

I am an e-Training Analyst in the Training Department of a local credit union. We use Articulate to build all our online courses to include compliance, member service and safety courses for our employees. Articulate is so easy to use!
Activity
"Hello! I have a button on a slide to advance to the next slide (my seekbar is turned off). I have set this button in a "hidden" initial s..."
almost 8 years ago

02/26/14 at 3:45 pm (UTC)
Activity
"Hello! I am trying to record a screen from a website that has sound but the sound I hear is not being recorded. The tutorial shows that I..."
9 years ago

10/30/12 at 9:24 am (UTC)