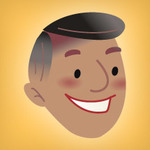 About

Jonathon k

Freshman College - mom computer/mom's finance. Please direct comments and assistance towards me
Activity
"When in preview mode, the my slides moves from slide 1 to slide 3 ...(it skips slide 2 with the layers)  Trying to create presentation f..."
over 3 years ago

05/18/19 at 2:23 pm (UTC)
Activity
"Thanks....i guess you just cant see it in Preview mode. So i published it and was finally able to see it."
almost 7 years ago

02/21/16 at 1:16 am (UTC)
Activity
"tyring to embed a video into story line. I copied and paste the link  of the video..but lit does not show. Please look and see what I am ..."
almost 7 years ago

02/20/16 at 8:08 pm (UTC)