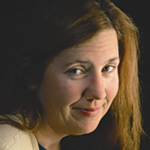 Jane Bozarth
eLearning Coordinator at
State of North Carolina
About

Jane Bozarth

I'm the eLearning Coordinator for NC state government, where we have very limited resources. Also the author of a number of books including "From Analysis to Evaluation" and "Better than Bullet Points",now out in its second edition. My work mantra for years has been that good eLearning is far mor...
Activity
"I'm glad to see someone so willing to acknowledge the difference in developing instruction for academic v workplace use. I've done both a..."
6 years ago

02/17/15 at 3:28 pm (UTC)
Activity
"I've used PowerPoint for years, sometimes exported to Word for stakeholder reviews, but lately have been loving a new product called Stor..."
over 7 years ago

07/31/13 at 12:39 pm (UTC)