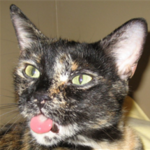 About

Jen Perkins

With a position that focuses on instructional tools development, I've gained a good understanding of online course development and a keen interest especially in e-learning software. I'm attempting to move my organization (albeit slowly) to buy in to the rapid e-learning tools concept. Though we h...
Activity
"Great interactive with great information. Very few SMEs "get" how much work goes into an hour of a superb e-learning course. Thanks, Jackie!"
almost 6 years ago

02/04/16 at 5:13 pm (UTC)
Activity
"Both the original and your transformation are AWESOME, Trina! Thank you."
over 6 years ago

07/13/15 at 1:39 pm (UTC)
Activity
"Sooooo nice."
almost 7 years ago

12/15/14 at 11:17 am (UTC)