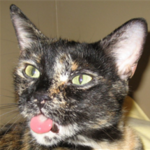 About

Jen Perkins

With a position that focuses on instructional tools development, I've gained a good understanding of online course development and a keen interest especially in e-learning software. I'm attempting to move my organization (albeit slowly) to buy in to the rapid e-learning tools concept. Though we h...
Activity
"This question has possibly been asked in the forum, though I can't locate it. In PPT 2010, I want to draw a circle using the freeform too..."
almost 9 years ago

12/20/12 at 5:43 am (UTC)
Activity
"Every time I try to insert an em dash into a text box in Storyline using the Symbol tool, the result is not an em dash but, instead, a re..."
over 9 years ago

05/26/12 at 2:13 pm (UTC)
Activity
"I often find the use of people "cut-outs"--people images with transparent backgrounds--as facilitators through an online module to be bot..."
over 10 years ago

06/15/11 at 9:22 am (UTC)