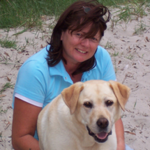 Jenny Roberts
Learning and Development Advisor at
Queensland Health
Hi Just wondering if anyone else is having the problem of Storyline 2 freezing when you try to publish? If I close ...
Hi I created a quiz at the end of a series of slides for use on our LMS. The resource worked beautifully, but a chang...
I'm having problems with the screen recording I've taken not filling the viewing screen - exactly like this post I fo...
Hi Can anyone tell me how to stop a slide from moving on to the next slide when the enter key is pressed in a text b...
Hi I'm using Storyline and have created slides with a mixture of survey questions.  I've set all slides to 'User mus...
Hi How do I change the colour of the box that appears when you roll over an answer choice in storyline?  Please see...
Hi I'm working with Storyline and I was wondering if anyone could tell me if the 'correct' bar at the bottom of the ...