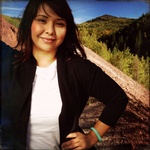 Jessica Luzanilla
eLearning Developer | Instructional Designer Consultant at
LuzELearning
About

Jessica Luzanilla

Lifelong learner, educator, designer, and developer. https://twitter.com/luzelearning
Activity
"I am having difficulty trying to pinpoint what is adding additional height to my .story file in the LMS environment. There seems to be a ..."
4 years ago

12/03/15 at 1:57 am (UTC)
Activity
"Hi! I am getting the following error message when attempting to insert a video file: However, I was able to insert .mp4 file prior to ..."
4 years ago

12/01/15 at 10:03 pm (UTC)