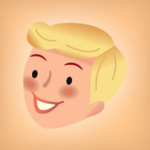 Joan Prevett
Vice President and Senior Risk Manager at
Citizens Bank
Greater Boston MA and Providence RI
Hi,   I am creating a screencast for software training.  Because I want everyone to see the screen easily I recorde...
I am using Storyline 2 to develop an online systems training project.  When I insert a screen recording and set the m...
I would like to edit a training project that I just published and re-publish the file.  Can this be done?  If so, how...
At the end of a scene that I built I created 4 knowledge check/survey questions.  The first two of the questions are ...
Hi, I added a marker that I no longer want and I cannot seem to delete it.    Do you think that I should redo each p...
I was working on my project last week and saving it whenever the asterisk appeared next to the Storyline title and ha...
I am in slide view and where I find my timeline I only see a "States" label.  The words "Timeline" and "Notes" do not...
I am using a template called "Blue Business Template".  When I preview my slides the name of the template appears on ...