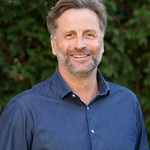 Jon Verey
Sr. Instructional Designer at
IDEXX Laboratories
About

Jon Verey

Creative instructional designer. Passionate about producing learner-driven, interactive, engaging content.
Visual presentation of my typical development work flow: content outline > sketch > wireframe > prototype > final
Software update demo/tour built in Storyline, walks learner through work flow.
Learner views video animations, responds to questions, and is served a monitoring timeline tailored to their responses.
Client estimate/cost impact interaction, built in Storyline and used in a Rise course.
Content authored in Articulate Rise for facilitator led presentation. Includes Storyline block interactions.
Animated video inserted as web object in Articulate Storyline with assessment questions inserted after each sub-topic.