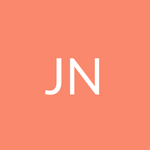 Joshua Norgaard
Technical Service Engineer at
Franklin Fueling Systems
About

Joshua Norgaard

Hi, wow I can't believe your actually reading this...I mean I've never actually had to come up with anything for this section before cause your the first. Oh what to say...can you give me just a moment... Well I guess I'll start with that I do technical support for 7 product lines. We have recently switched from in person presentations to an online courses. As our company continues to grow globally there is an increased demand for interactive visual learning programs, that can be translated into different languages easily. I have been working with PPT and Articulate for approx. one year. I have found it very rewarding and have started the process of gaining a Masters degree in Educational Technology. I start the fall of 2011. Well I guess that's it, I mean I have a lot more I can say about myself, my supportive wife and my lovely children but I think you get the gist.
Activity
"Ali, a lot of the programs listed above have online options. There are people all over the world who attend some of these courses."
over 11 years ago

05/26/11 at 8:55 am (UTC)
Activity
"I have just applied for the MET program at Boise State. I can't wait to start in the fall. Kris and James, I will be working full time wh..."
over 11 years ago

05/20/11 at 8:23 am (UTC)
Activity
"I suppose you could recreate the desired presenter file in Quizmaker via Blank slides and then import into the presenter tab as per the n..."
over 11 years ago

05/16/11 at 10:10 am (UTC)