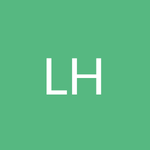 Judy Hext
Instructional Designer, ELearning Developer
About

Judy Hext

I work as an instructional designer in Sydney. I develop course materials for online training, instructor-led training and blended learning.
Activity
"Hi Dan Thanks for sharing your course with us. Great use of colour and animation! And the content is very clear too. It reminds me about..."
almost 9 years ago

06/12/12 at 10:34 pm (UTC)
Activity
"I really like this effect. Thanks for showing us how you did it."
almost 9 years ago

05/16/12 at 8:47 pm (UTC)
Activity
"Thanks Anthony and David. I really like the list of 5 criteria. With the start of the new year, it gives me something to think about! It'..."
over 9 years ago

01/04/12 at 4:32 pm (UTC)