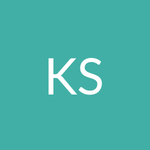 Karen Sprigg
Learning & Development Coordinator at
Independence Homes
Activity
"Hi, Apologies for hijacking your post but I am having this very same issue, was the problem resolved? and if so how? Many thanks"
over 5 years ago

11/28/16 at 12:59 pm (UTC)
Activity
"Hi, No - none of the layers are showing regardless of whether I select the incorrect or correct answer...im completely baffled!"
almost 8 years ago

08/06/14 at 2:30 am (UTC)