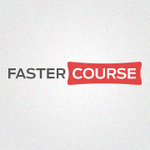 Karlis Sprogis
Manager at
E-learning templates Fastercourse.com
About

Karlis Sprogis

Working in e-learning since 2007, currently we are developing e-learning templates, as well as offer custom development services. http://www.fastercourse.com/ http://www.novitus.lv/ https://lv.linkedin.com/in/karlissprogis
Storyline template with a modern design and new interactive pages.
This is an example of a situation analysis, where you can take a look and analyse from different points of view.
Download these 6 office characters and add them to your next e-learning project!
This is a branching template with multiple questions and individual feedback. Try it out and see if you can get the job!
We created this beautiful game, where you have to match four young ladies who went to a party with different attributes.