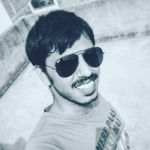 Kartik Tyagi
Content Devloper/ e-Learning Expert/ Owner at
Offstreet Design Pvt. Ltd.
About

Kartik Tyagi

I have 10+ years of experience in the eLearning domain as a developer. My vision is to be the trusted partner for learning services to help individuals and corporations maximize their performance and potential. I specialize in rapid eLearning development using Articulate Storyline
Activity
"Choose your chip and pick a number on the board. Then click "spin" to try out this fun roulette example!"
5 years ago

10/05/16 at 9:53 pm (UTC)
Activity
"This clever interaction lets learners choose the videos they'd like to view by dragging them into the player."
over 5 years ago

06/02/16 at 7:17 pm (UTC)