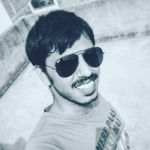 Kartik Tyagi
Content Devloper/ e-Learning Expert/ Owner at
Offstreet Design Pvt. Ltd.
About

Kartik Tyagi

I have 10+ years of experience in the eLearning domain as a developer. My vision is to be the trusted partner for learning services to help individuals and corporations maximize their performance and potential. I specialize in rapid eLearning development using Articulate Storyline
This course contains different style of slide presentation for your e-e learning courses.
This is a simple calculator to add, divide, subtract and multiply two different values.
I was watching Brain Games on National Geographic channel where a host have some bowls and an iron ball