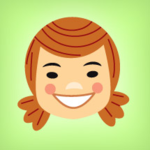 Kathryn Leaney
Learning and Development Consultant at
IrresistAble Change
Activity
"I love it! It would make learning a language so much fun. I to would like to see the "walk through" on its development. Thanks"
over 3 years ago

03/15/17 at 3:50 am (UTC)
Activity
"This is very colourful and creative and lots of fun. I can now see how I might be able to use some of the funny little critters I have on..."
over 5 years ago

04/16/15 at 5:13 am (UTC)
Activity
"This is great. I was wondering how I might use sliders and now I have seen some inspiring work here. Now I am looking for an opportunity ..."
6 years ago

10/07/14 at 5:32 pm (UTC)