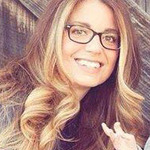 Kristin Carra
Training Specialist at
Genzyme
Hi, In my current module, there are 5 question distractors, 4 of which are incorrect. Each distractor requires it's ...
Hi, I have set a trigger to 'jump to the next slide when the timeline ends' and I have also left the next button ena...
Hi, I am getting this error message "Exception During Import PowerPoint" (see attached) when attempting to import a ...
Hi, I'm trying to create a calculator interaction in Storyline 2, but can't get it to function properly. The idea is...
I am experiencing issues formatting my text within Storyline 2. I have tried changing the font size, style, color and...