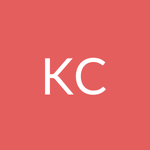 About

Kristine Cariello

I am an educator with over 14 years experience from K-12 to higher education, in both the public and private sectors. I also have an education administration degree which led me to discover instructional design. I enjoy designing professional development and student coursework. I am open to working on a variety of projects in order to expand my range.
Activity
"Okay so I have placed a t/f variable so that the learner can't click the next button until three objects are selected; however each time ..."
over 5 years ago

03/25/15 at 12:57 am (UTC)
Activity
"So my embedded video is working fine. My problem is there appears to be a sort of white border outline to the video player that I didn't ..."
over 5 years ago

03/20/15 at 10:35 pm (UTC)