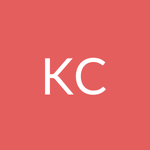 About

Kristine Cariello

I am an educator with over 14 years experience from K-12 to higher education, in both the public and private sectors. I also have an education administration degree which led me to discover instructional design. I enjoy designing professional development and student coursework. I am open to working on a variety of projects in order to expand my range.
Activity
"Hi Michelle, I would be interested in working for your company. Here's my linked In address: www.linkedin.com/pub/kristine-cariello/53/..."
over 5 years ago

10/25/14 at 11:43 pm (UTC)
Activity
"I am a bit late to this discussion, but figured it would be a good idea to post. Just getting into the game, in many ways! http://carie..."
6 years ago

07/08/14 at 12:05 am (UTC)
Activity
"Hi Jenna, I would be interested in this, but am not in Chicago. Had you posted this earlier I could have planned to be in Chicago for the..."
6 years ago

07/07/14 at 12:10 am (UTC)