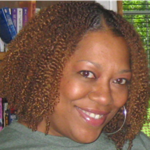 Kymberley Powell
Training Content Supervisor at
Marriott International
About

Kymberley Powell

I've been in the Communications field for over 10 years and hold a degree in Communications and Instructional Design.
Activity
"Hi there! I'm using the pre-made Media Interactions slide in Storyline 2 and they say, Tab 1, Tab 2, etc. I would like to rename those bu..."
4 years ago

06/08/18 at 6:21 pm (UTC)
Activity
"Somehow, my Articulate templates have been duplicated in my program. Though local IT has gone in to try and delete them, they still appea..."
over 6 years ago

01/06/16 at 10:53 pm (UTC)