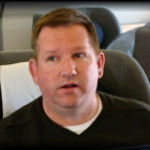 Larry Burke
Instructional Designer & Training Content Developer at
Alaska Airlines
Activity
"Unable to open Articulate 360 Desktop app. Get this pop up: Have re-installed, and re-booted, get the same error... Suggestions?  "
4 years ago

08/22/17 at 5:32 pm (UTC)
Activity
"If I create a checkbox from under controls and place it on a slide. Then I select the checkbox and I copy and paste , CtrlC, CtrlV, ..."
almost 7 years ago

12/23/14 at 5:51 pm (UTC)