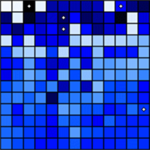 Lars Pautsch
E-Learning Specialist at
ZAG Winterthur /PAUTSCH MEDIA
Activity
"Dear Jeannette Do I have the possibility to improve the quality of the published slide snapshots in the WORD Export? I guess the snapsho..."
over 9 years ago

12/14/12 at 1:14 am (UTC)
Activity
"Hi there Does anybody know how to increase font size in the Player Menu? I was not able to find a settings box to set a foint size so far..."
almost 10 years ago

07/04/12 at 12:47 am (UTC)
Activity
"QUizmaker Branching Only the "correct answer" slide will be shown if one clicked the right answer in multiple choice question. If o..."
11 years ago

06/28/11 at 3:06 am (UTC)