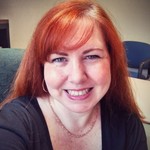 Laura Lowden
Learning Experience Design Specialist at
Chesterfield County Public Schools
About

Laura Lowden

Twitter - @lowden407 LinkedIn - https://www.linkedin.com/in/lauralowden/
Hi all!  I attended Learning Solutions this past week and submitted an Articulate Rise / Storyline sample for DemoFes...
I took some screenshots of some documents that I am using as images in a module.  I used the "zoom picture" feature i...
This is an area out of my knowledge.  The user is trying to go through a learning object known to work, using a compu...
I wanted to share a module that I just finished creating for our acceptable use policy for a K-12 public school syste...
For the end of a module, I have a submit button where when they click it, the player trigger Jumps to the U...
The module I'm working has the basic layout of   Intro - 5 sections - End of Module.  I want them to be able to choos...
I created a true/false variable for slide triggers on slides so if true, users could click the next button to get to ...
Has anyone else experienced this and know how to fix it?  I have a slide in my story that has eight markers.  When I ...
I wanted to share with you my 1st health lesson that I have created.  I used a variety of new SL features but tried t...
Do you all send learners an email tip sheet, dedicate the first 3 slides to tips/suggestions to completing the module...
I am hoping this will turn into a discussion, but I have a couple of questions regarding professional conferences. D...
I pose this question because I'm itching to do more with the eLearning - instructional design skills that I currently...