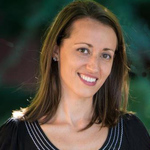 Lauren Parker
Instructional Design Specialist at
Defense Finance and Accounting Services
I have a project file on my computer titled "Project 1" (not the real project name, just for example purposes). When ...
Good morning, Articulate Community! I spent quite a bit of time last night trying to resolve an issue, and I'm no clo...
One of my colleagues asked the question, and I thought I would ask the experts. As we all make the long, but frantic,...
Hello, I'm building a course that is being used as a jump page for other courses. There are links to several other c...
I've been trying, without luck, to publish a Storyline 360 course so that, once loaded in the LMS, the course opens i...
Hi! I'm wondering if anyone else has run into a similar issue: I built a long, narrow Storyline activity to inco...
Hello! I'm slowly  making the transition from Storyline 2 to Storyline 360 using a fairly complex and video-heavy co...