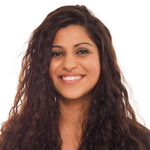 Hello e-learning hero community, I am hoping someone has come across the same issue and is able to help me. I am deve...
Hi There It's been a bit frustrating with replay. Quick overview I am using my headset to record audio while recordin...
Hello E-learning Community, Does anyone have any recommendations on a recording headset that can easily be used with ...
Hello fellow community members, I have two questions and hopefully someone out here can direct me to a resource: 1. I...
I am seeing a lot of authors on e-learning hero's using interactive gif's. What software are you us...
Hello e learning experts, Hope all is well. I am hoping an expert in the community can help with an issu...
Hi e-learning community members, Did anyone ever come across an issue similar to what I am experiencing? I have sever...
Hi e-learning hero professional's! Does anyone know if there is a way to accurately determine the duration of a Story...
Hi all, I'm not new to the community, but new to posting. Hoping someone can help me with finding a solution to...