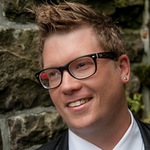 Lee Millard
Manager of Instructional Technology at
SANS Institute - Security Awareness
When placing a "video from website "on a slide using an embed code and playing back via the HTML5 version, when movin...
Hi everyone! I'm having issues with my master slide states reverting back when advancing to a new slide. I have prog...
I'm trying to create a simple menu navigation where the user would have, say, 5 choices on the bottom of the screen t...
Hi everyone. I'm working in SL2 and am having issues with my videos looping. I placed a video on the timeline and cre...
Hello, I'm having an issue with the slider returning to it's initial starting point. I'm not sure what I'm doing wro...
Hi all. I have a complex Drag and Drop interaction question. If I build a DND interaction on a blank slide (not a fre...
Hello, I have a video intensive file. And while the results of all videos being uncompressed are gorgeous, I am left ...
In Storyline 1, I made a screen recording and inserted it as a Test Mode simulation. I know in Try Mode, you can turn...
In Storyline 1 I did a screen recording for a simulation in Test Mode where there are 2 Submit buttons on screen. I w...
Recently, I wanted to embed a few YouTube videos via "Video from website", and while the video did embed in the SL fi...
Hello, I am trying to simple create two columns of answers to a multiple response question instead of the default one...
Hello, We use Kaltura's video hosting platform for our institution and want to embed these videos into a Storyline mo...