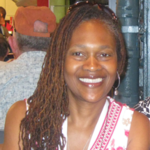 Leslie Nicole Harmon
Process Analyst at
AustinCSI at AT&T
About

Leslie Nicole Harmon

My primary work experience has been as a Technical Writer. I have developed training presentations for my Alternative Wellness business. I would like to make the presentations more exciting and engaging to my audience. I am also looking to transition my career to an ID in 2014! I plan to start co...
Activity
"Is there an option for me to add my Articulate Storyline 2 story_html5.Html file for viewing,  on my Wordpress.com site? I read about a p..."
almost 6 years ago

11/23/16 at 5:18 pm (UTC)
Activity
"Hello, I created an Articulate Storyline project using PowerPoint slides and also creating new slides. When I publish the project it say..."
over 7 years ago

06/15/15 at 3:17 pm (UTC)