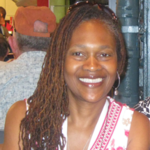 Leslie Nicole Harmon
Process Analyst at
AustinCSI at AT&T
About

Leslie Nicole Harmon

My primary work experience has been as a Technical Writer. I have developed training presentations for my Alternative Wellness business. I would like to make the presentations more exciting and engaging to my audience. I am also looking to transition my career to an ID in 2014! I plan to start co...
Activity
"Christie, Are there any size constraints with the articulate storyline projects? I'm wondering if that is a problem with me sharing. Th..."
over 7 years ago

06/15/15 at 11:41 pm (UTC)
Activity
"Hi Christie, The instructions for sharing a e-learning course look great. However, I am still unable to get them to work. Has anyone be..."
over 7 years ago

06/15/15 at 11:16 pm (UTC)