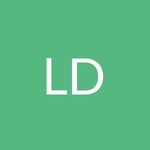 Linda Dalton
Director of Training, Development & Store Operations Administration at
The Cato Corporation
About

Linda Dalton

Thanks for all of the great tip and templates. I am self-taught through all of the freebies and templates! E-learning has taken us out of the dark ages and made life much easier in the training and development world.
Activity
"Once again, a great job.  Thank you for sharing!"
almost 11 years ago

06/19/12 at 1:15 pm (UTC)
Activity
"Love this...thanks!"
almost 11 years ago

04/17/12 at 12:39 pm (UTC)