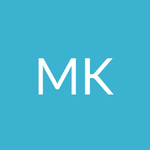 Lionel Dieperink
e-Learning Developer at
ACH Group
About

Lionel Dieperink

I've recently moved into this role, as we prepare for the roll-out of our organisational LMS.
Hi, I'm hoping someone can help. I'm stumbling around on the dark. I've have a course with a quiz (in articulat...
Hi, Has anyone had this issue in the latest version of Storyline 360. I see it happened two years back but can'...
Hello, I'm reaching out after having spent a few hours playing and testing out possible solutions to the web video is...
Hi, I thought I'd post this here in case someone else encounters this issue. I have been working on an Articulate 360...
Hi there, We are having intermittent issues relating to courses freezing, audio in videos or embedded in the course i...
Hi there, Is anyone else finding that users reviewing courses using Android phones aren't able to interact with drag...
Hi, Articulate support managed to replicate the issue  see the initial discussion here https://community.articulate....
Hi, We have had several instances where the correct quiz answers were chosen but the result came back as a fail.  T...
Hi, I've published a number of Rise courses to our LMS (PeopleStreme) and for many courses a single quiz requires th...
Hi all, We're in the process of creating short courses in RISE to use with our LMS at launch in a few weeks but are ...
We're finding that the box that you drag cards to when completing a cards interaction in RISE, disappears of the scre...
Hi, Has anyone come across this issue when Publishing RISE courses to SCORM 2004 v4 were it looks as though the quiz...
Hi, I'm developing a number of short learning pieces for our organisation and one of the bits of feedback so far has...