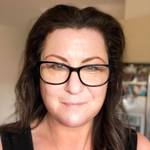 Louise Smith
Lead learning designer at
Learning designer
About

Louise Smith

Supporting employees to do their jobs well through eLearning and training solutions.
Activity
"Thanks Christy Its performance support mainly but hoping to be rolled out to new employees as part of an induction process. Its all abou..."
3 years ago

05/23/17 at 8:18 pm (UTC)
Activity
"Hi Ashley Yes its 01053227."
over 3 years ago

04/13/17 at 10:21 pm (UTC)
Activity
"I am having this problem too Eric, I have tried all the troubleshooting suggestions from Articulate and submitted a request for help from..."
over 3 years ago

04/13/17 at 9:48 am (UTC)